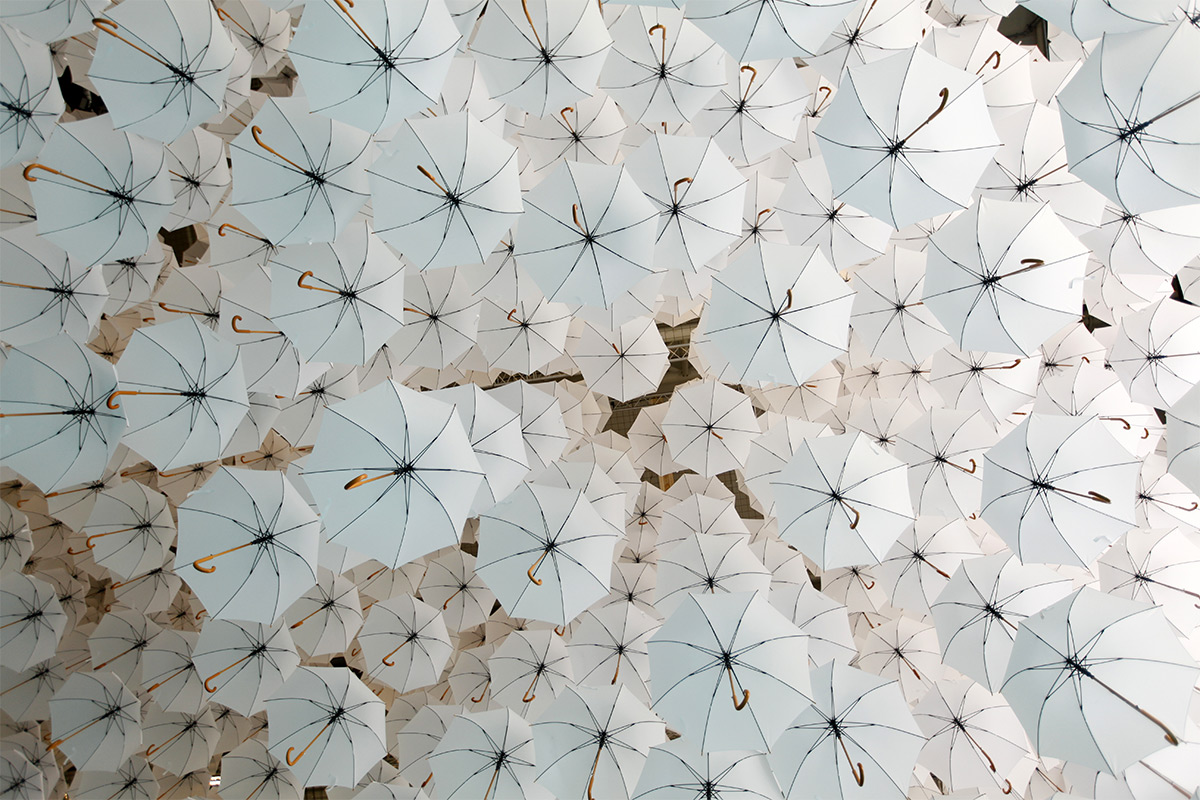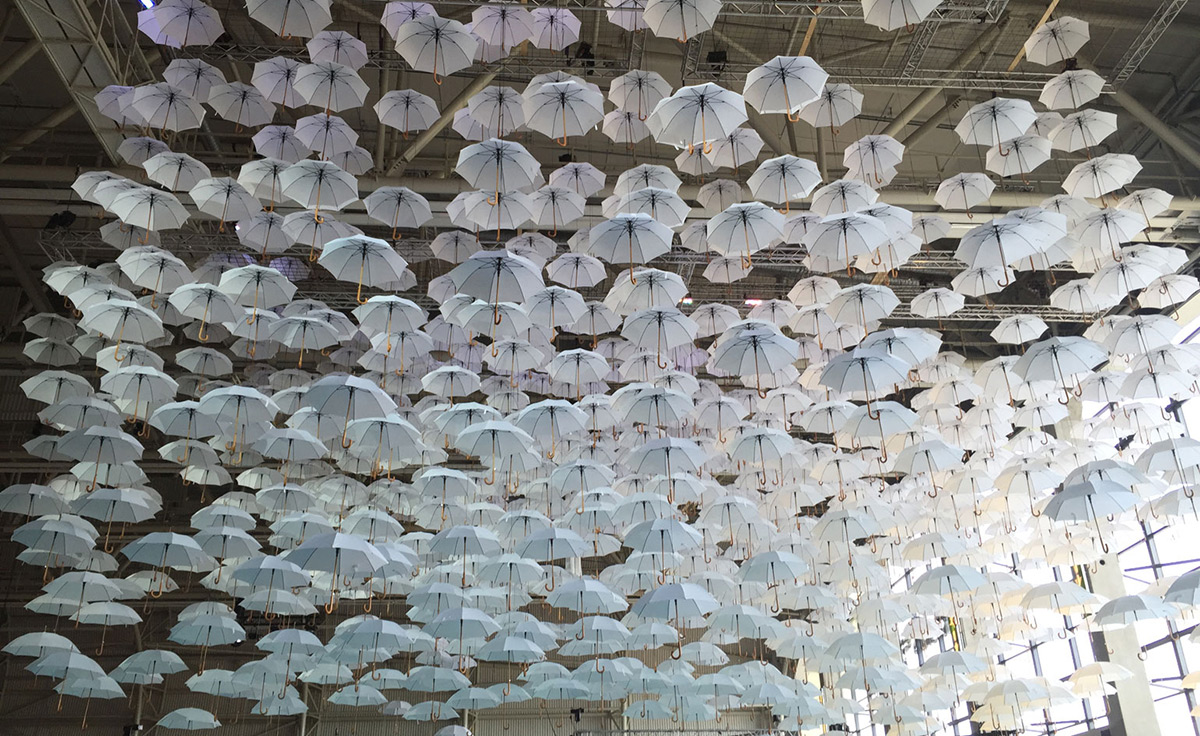 Check out this beautiful installation!
Artist Kaisa Berry and creative director Timo Bery of BOTH hung 1,1000 white umbrellas as a backdrop for speaking events and live performances at the 2015 Habitare Design Fair in Finland.
The result is absolutely incredible, creating a mesmerizing, whimsical cloud we could stare at for hours!